The founder of Kwanzaa is a deranged criminal named Ronald Everett, aka Ron Karenga. In the mid-1960s, Everett created a Los Angeles-based black militant group called United Slaves (US) for the purpose of igniting a "cultural revolution" among American blacks. I have said this in the past, wrote about this crazy criminal but no one wants to pay attention except those of us on the right that still believe our brain is to think and reason with, not sit on.
Now let's look at the narrative from the Kwanzaa | National Museum of African American History & Culture at the Smithsonian and we know they lie. They lied about giants and destroyed the bones of the giants, which for years they kept hidden in their basement because it did not line up with "their theories on evolution." The Supreme Court ordered the Smithsonian Institution to disclose that it destroyed several giant skeletons in the early 1900s to preserve the mainstream narrative of evolution. Read that here.
Now back to Kwanzaa and this fake narrative from the Smithsonian, again!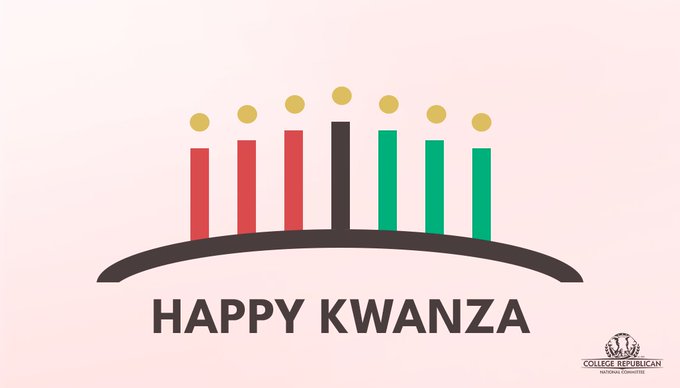 Apparently, according to the left spin, they stated, "While Greene condemned Kwanzaa — which she incorrectly called a religion — her GOP counterparts have previously offered holiday greetings to those who celebrate it." The article continues offering its leftist sick slant and lies always twisting truths. You can view that article should you so choose here.
It is time more people stand up and take charge and tell the truth about this ridiculous fake celebration. Look at the picture. It almost looks like a menorah. But then Kwanzaa is just another fake religion trying to clean up its act. Why do they give gifts, wasn't Christmas enough? Rather greedy don't you think?